Are you looking to get into the holiday spirit? 
Then this list is for you! Wether you're looking for a night out on your own to enjoy the crisp air or looking to spend some quality family time together this season. Look no further. Merry Christmas from all of us at Divergent!
1. Festival of Lights Riverside
Located: 3649 Mission Avenue Riverside CA 92501
When: November 24-January (1st week)
More Info on Festival of Lights
A holiday tradition in Downtown Riverside: 25 years and counting!
The historic hotel is known for the 5 million twinkling lights, animated characters, new candy decor and falling snow and much more! The Mission Inn and surrounding blocks are filled with holiday cheer. There Mission Inn can be crowded, but the cheerful atmosphere overrides the crowds. Parking can be found specific lots or in the nearby neighborhood.
Enjoy:
 Live music                                                 
Meet Santa
Outdoor Ice-skating Rink
Food vendors
2. Candy Cane & Gingerbread Lane
Located: West Mission Rd
Corona, California 92882
When: 6 PM-10 PM (2nd week in December-?)
A well-known attraction for families and friends to view Christmas lights and decorations. The whole street takes part in decorating their homes with lights, inflatables, and signs. Most of the home owners are outside greeting the people walking around on the street or driving in their vehicle. Walking around is more enjoyable to enjoy your company and all the Christmas spirit!
3. Riverside Ice Skating Rink
Located: 10540 Magnolia Avenue
Riverside, CA • 92505
When: Call for public skate times @ 951.637.3070
Prices vary upon age:
General: $11
5u: $8
Student & Senior (with I.D.) $10
Skate Rentals: $3
4. Winter Wonderland and Tree Lighting Ceremony
Located: Eastvale Community Center; 13820 Schleisman Road
When: December 2, 2017; 3 PM-9 PM
What to do:
Tree lighting ceremony
Pictures with Santa
Crafts
Shopping
Hot beverages
Play with snow
5. Parade of Lights, Christmas Festival & Breakfast with Santa!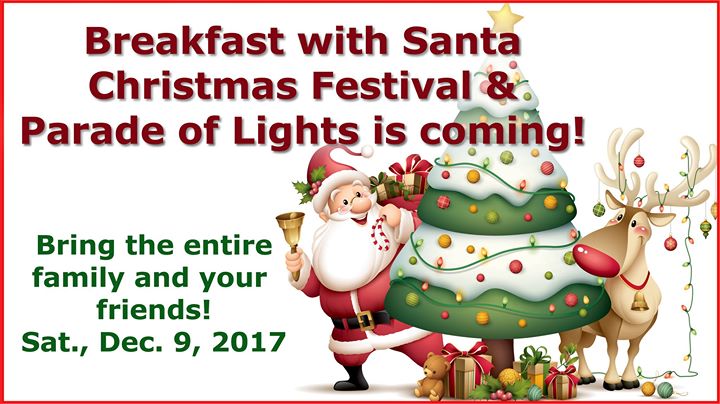 13th Annual!
When: Saturday December 9th,2017
Where: George Ingalls Equestrian Event Center located at 3737 Crestview, Norco
Breakfast with Santa: 8 AM-11 AM & $5/person
Christmas Festival: 9 AM-9 PM
All inclusive wristband: $5
Parking & Admission: Free
For more information & activities
6. Story time with Mrs. Claus
When: Saturday December 9,2017 @ 11AM-1PM
Where: Victoria Gardens- 12505 N Main St
Rancho Cucamonga, CA 91739-Chaffey Town Square
Listen to a story from Mrs. Claus to get into the Christmas Spirit! Create holiday cards & crafts. Children ages 3-10 are able to participate in the activities.
For more information call: (909) 463-2830
7. Lewis Family Playhouse
Enjoy two holiday classics: Miracle on 34th Street & The Nutcracker
When: December 2-10 (Miracle on 34th street) & December 15-17 (Nutcracker); Time will vary.
Where: 12505 Cultural Center Drive, Rancho Cucamonga, CA 91739
8. Stu Miller's Christmas Tree Lot
When: November 24th through December 24th; Weekdays 9AM-9PM Weekends 9AM-9PM
Where: Limonite & 15 FWY (Eastvale); 12400 Limonite Ave.
Eastvale, CA 91752
Find the right Christmas Tree this holiday season. Choose from a variety of Christmas trees (Douglas Fir, Noble Fir, Fraser Fir, Grand Fir, and Nordmann Fir)! Last year he had a festive activities for the family.
Visit Stu Miller's Pumpkin/Christmas Tree Lot Facebook page for more details.
9. Dos Lagos Movie Theaters
When: Use Link Provided
Where: 2710 Lakeshore Drive,
Corona, CA 92883
To get into the holiday spirit Dos Lagos shows classic holiday movies. At specific times or dates there will be a variety of films this December! Enjoy a night or day out with the family to watch a holiday movie, shop, and dine!
Movies, Dates, Prices, & Times
10. Loose Brushes Santa Hat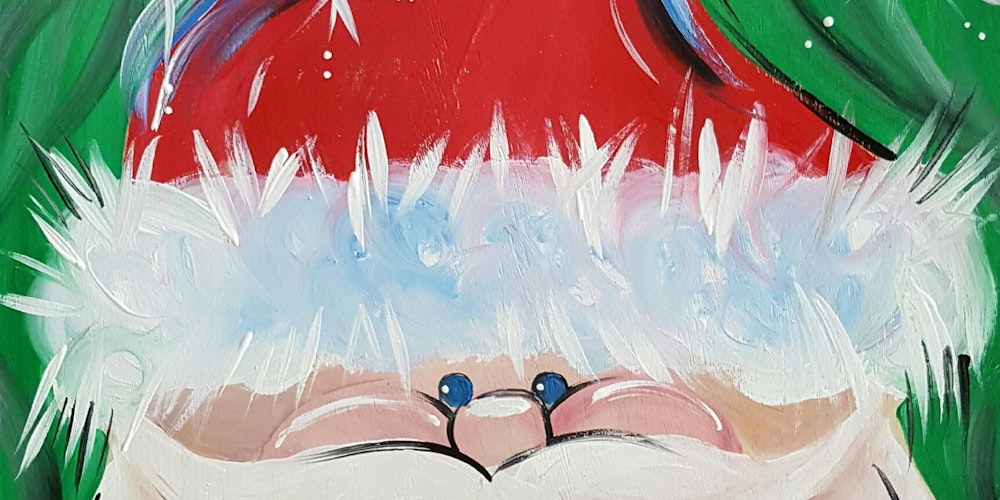 When: Wednesday December 6, 2017 @ 6:30 PM-8:30 PM
Where: Pizza Corral 6th Street Norco, CA 92860
Participate in a local fundraiser for Norco High School's ROTC program. Paint a Santa hat on a 16 X 19 canvas. All ages are welcome and tickets are $35 per person.